I am running the next LFAM course in Newbridge, starting on the 7th of April at 7pm. This is a 12 week course and costs €297, but you can also pay in three installments of €106 each. The booking link is at the end, feel free to contact me with any questions you may have, on 087 6578307. Below is the information straight from Glenville Nutrition about the course:

At Glenville Nutrition, we set our clients up for success with 12 practical, knowledge-building, sessions...
Read Full Post »
For the month of January Gwenright Nutrition is showing you what you can eat for breakfast, lunch, dinner and snacks. Each week will focus on one of these, and will include 7 ideas. These are posted on Facebook.
Week 1 - Breakfasts, posted at 7am each day from the 4th of January

Week 2 - Lunches, posted at 12.00 each day from the 11th of January
Week 3 - Dinners, posted at 6pm each day from the 18th of January
Week 4 - Snacks, posted at 10.30am each day from the ...
Read Full Post »
So here's a list of the meal ideas mentioned in the talks I've done in Autumn 2015 on Simple Steps to Healthy Eating. Enjoy! 
Banana pancakes
Ingredients: 
Coconut oil to fry
2 bananas
3/4 cup oats or oat bran
4 eggs
1 tsp cinnamon
Yogurt and fresh fruit to serve, I like them with pineapple, strawberries or blueberries
Method: 
Mix all ingredients together in a food processor (I use my smoothie maker). Heat a pa...
Read Full Post »
I've been trying to come up with a nice muffin recipe with vegetables instead of fruit, and I've finally done it! Eureka. It's not perfect yet of course, but I'm pretty sure you'll enjoy them.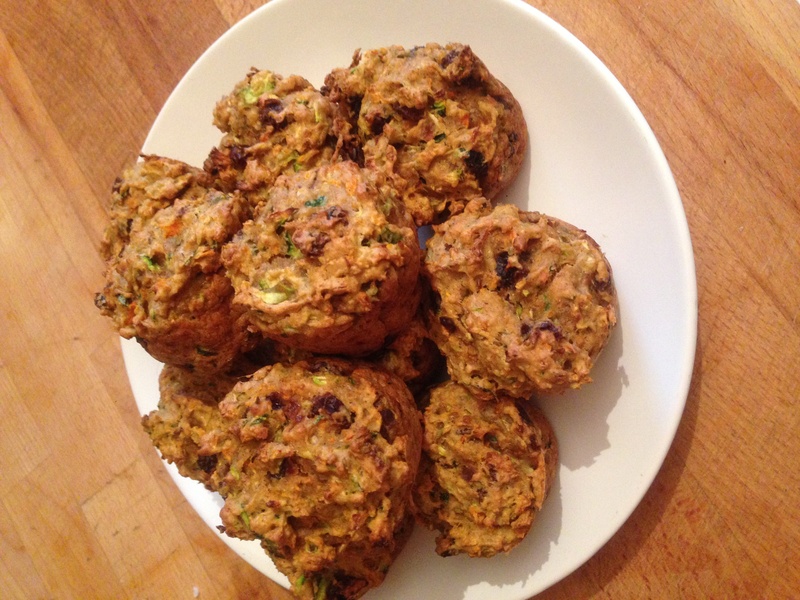 Ingredients: 
1 grated courgette
1 grated carrot
1 cup self raising flour
1/2 cup spelt flour
1/2 tsp baking powd...
Read Full Post »
Please note, this article is for information purposes only, you should not take a single element supplement without consulting a nutritional therapist or other health professional.
Magnesium is a mineral, which should be found in many foods such as green leafy vegetables, nuts and seeds, and fish. (1)  However due to the way our food is grown and produced, daily intake of magnesium is much lower than required for optimal function. Why is that a problem? Magnesium is involved...
Read Full Post »
Breakfast really is the most important meal of the day. Why? Because it kick starts your metabolism and starts your blood sugar balance for the day. If you've been struggling to lose weight, it might be that your body has gone into starvation mode - by not eating first thing (ideally within 1 hour of waking), and sometimes not eating until after lunch, the body holds on to every single calorie in our evening meal, and stores it as fat - as it thinks there's a famine. If you eat little and oft...
Read Full Post »
1. Eat plenty of in season fruit and vegetables – aim for at least one serving from each colour each day: yellow, orange, red, purple, white and green. Making sure you eat a mix of raw and cooked vegetables and fruit is important also!
2. Eat little and often – your metabolism will thank you, as will your blood sugar balance! Avoiding energy slumps this way will also make it easier to avoid that cappuccino and pastry in the afternoon.
3. Eat a...
Read Full Post »