As we are coming into the autumn I'm thinking more of soups for lunch than salads. My friend and colleague very kindly gave me some kale and celery from her garden and suddenly inspiration struck and I came up wiht this soup recipe. I really liked it but the celery is quite strong (it was mainly the leaves) so you may wish to adjust this.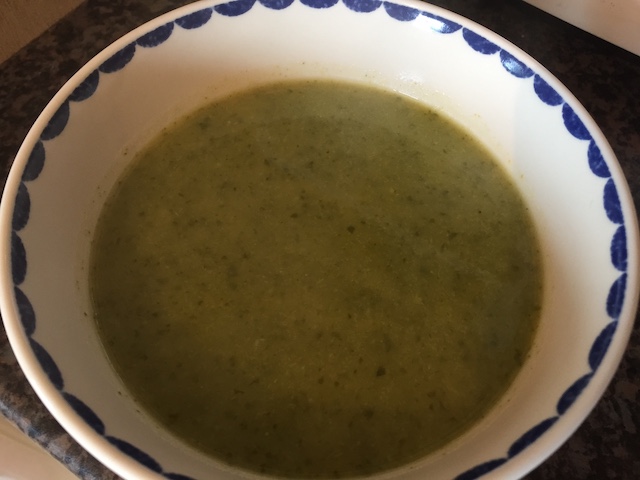 In...
Read Full Post »
I love chicken curry, but this is definitely the best I've ever made, so I'm delighted to share it with you! I cooked a whole chicken one night, then used the rest for this curry, and made homemade stock of the carcass in my slow cooker - ready to use in soups. Many of the ingredients in this curry are really easy to source, so no trip necessary to an asian market! There are some good anti-inflammatory foods in this dish, such as ginger and turmeric. 
Read Full Post »
My Bolognese recipe is one that I've perfected over a few years, it's based on Dr Eva's recipe from Operation Transformation a few years ago (but I've no idea where the original recipe is, to give more credit). She used some nice ingredients, which I've incorporated, but I've added others to upp the vegetable content. 
Ingredients: 
Olive oil to fry
1 finely chopped onion
3 chopped cloves garlic
500g steak mince
1 tin chopped tomatoes
Read Full Post »
I've been trying to come up with a nice muffin recipe with vegetables instead of fruit, and I've finally done it! Eureka. It's not perfect yet of course, but I'm pretty sure you'll enjoy them.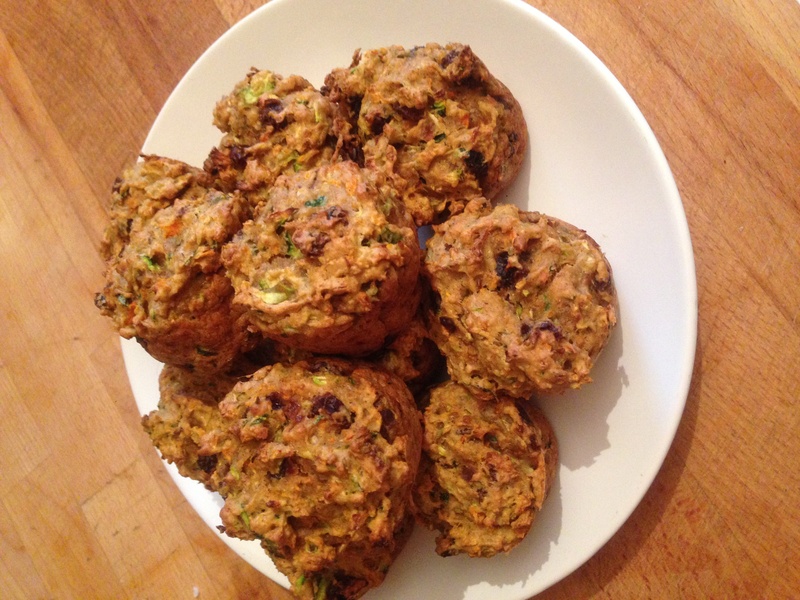 Ingredients: 
1 grated courgette
1 grated carrot
1 cup self raising flour
1/2 cup spelt flour
1/2 tsp baking powd...
Read Full Post »
I love making muffins, they are a handy snack but also a nice easy finger food for my 13 month old daughter. Keeping them relatively healthy is important though, as well as dairy free for me! I was getting a little concerned about the lack of protein that was in my daughter's diet and my colleague pointed out that I could play around with using different flours to increase the protein content of a muffin, so I did just that. Here's what happened: 
Read Full Post »
This delicious recipe is from Paul Flynn's recipe book for Lidl. I adapted it slightly! This dish is full of phytonutrients in the different coloured vegetables, protein in the fish, anti-fungal and anti-bacterial properties in the ginger and garlic, but most of all it's really tasty, and doesn't need a serving of rice or noodles.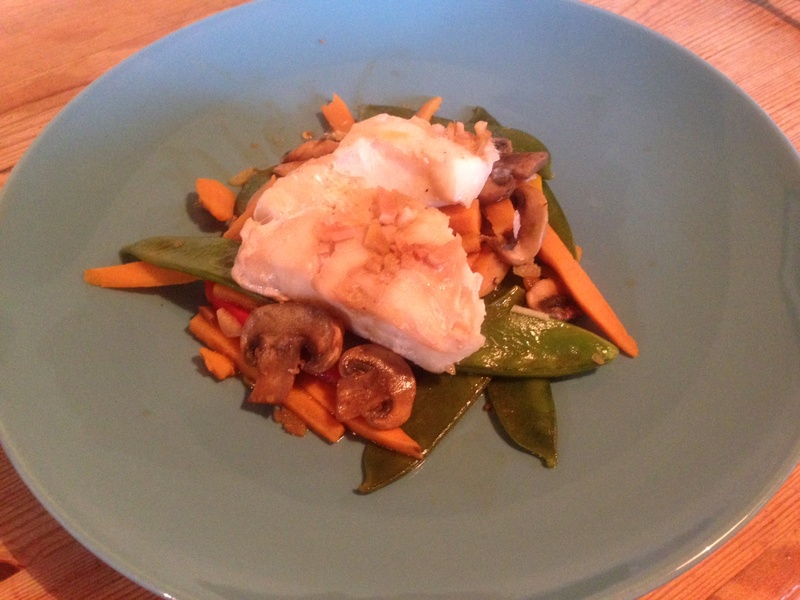 Ingredi...
Read Full Post »
Please note, this article is for information purposes only, you should not take a single element supplement without consulting a nutritional therapist or other health professional.
Magnesium is a mineral, which should be found in many foods such as green leafy vegetables, nuts and seeds, and fish. (1)  However due to the way our food is grown and produced, daily intake of magnesium is much lower than required for optimal function. Why is that a problem? Magnesium is involved...
Read Full Post »
I adapted an existing recipe today, and made a delicious butternut squash soup. Filling and tasty, it was a lovely lunch, teamed with oat cakes and cashew butter. The original recipe calls for leek, not celery, and has added butterbeans at the end (2 cans for the recipe) but I added in lentils for some protein instead, as I had no beans handy. 
This soup is a favourite of my daughter's, so don't be afraid to give it to a baby, toddler or child - just mind the salt content of the st...
Read Full Post »
Breakfast really is the most important meal of the day. Why? Because it kick starts your metabolism and starts your blood sugar balance for the day. If you've been struggling to lose weight, it might be that your body has gone into starvation mode - by not eating first thing (ideally within 1 hour of waking), and sometimes not eating until after lunch, the body holds on to every single calorie in our evening meal, and stores it as fat - as it thinks there's a famine. If you eat little and oft...
Read Full Post »
The coconut is another very versatile food, whether you eat it raw, drink the milk, use the milk as a dairy alternative, use the oil for beauty or cooking, the list goes on. 
Here's a useful infographic to outline a lot of uses for the coconut: 
Read Full Post »