So I found myself with a little girl asleep and no idea what to make for dinner for us adults. Himself went for a run and I had an hour to come up with something… I opened my presses and found beans and tomatoes, and my fridge revealed bacon and vegetables, so I threw a few things together and actually really like it! I'd say this will serve 4 adults, or 2 people 2 meals.
Ingredients:
- Olive oil
- 1 onion (chopped)
- 5 medallions of bacon (or norma...
Read Full Post »
As we are coming into the autumn I'm thinking more of soups for lunch than salads. My friend and colleague very kindly gave me some kale and celery from her garden and suddenly inspiration struck and I came up wiht this soup recipe. I really liked it but the celery is quite strong (it was mainly the leaves) so you may wish to adjust this.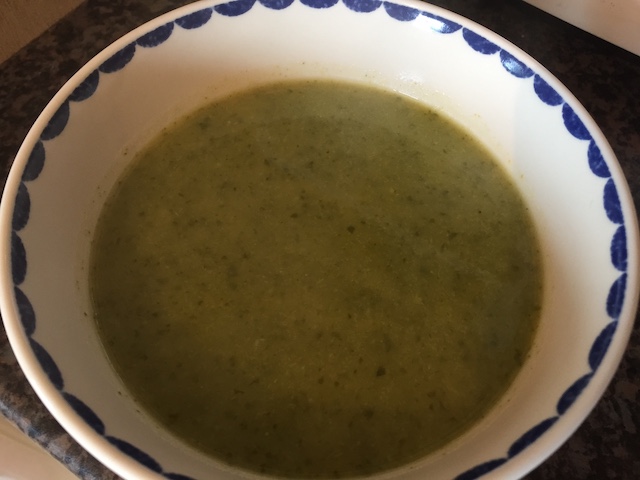 In...
Read Full Post »