Almond Chocolate Energy Balls
Dairy free, Gluten Free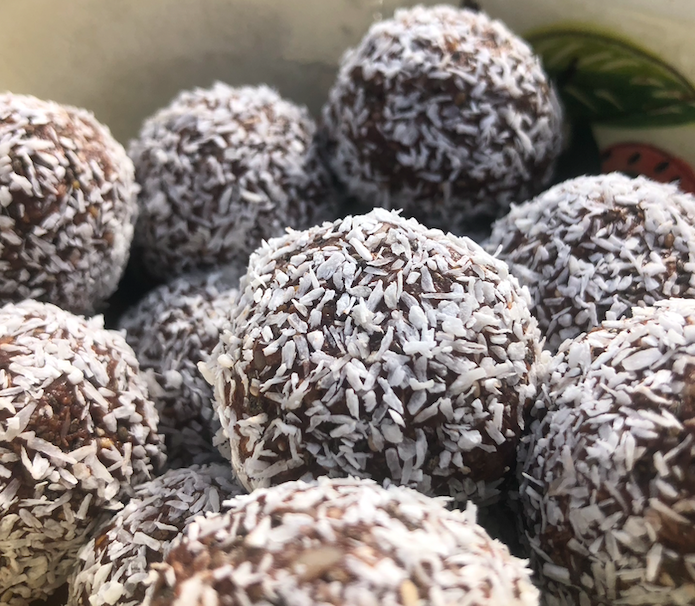 Ingredients:
½ cup ground almonds
¼ cup almond butter (I used crunchy)
½ cup desiccated coconut (and more for rolling the balls in)
1 scoop chocolate pea protein powder (I use NuZest)
3 tbsp maple syrup
2 tbsp ...
Read Full Post »
My husband came home with extra blueberries as they were for sale in the shop. As I'm pretty much the only person who eats them (little person used to love them but now much prefers raspberries) and we were about to go visit some really good friends, I thought I'd try some blueberry muffins! As per usual, it's a recipe that was just me throwing things together with my trusty helper mixing, and tasting the batter for me. These were a total hit with everybody who tried them, a...
Read Full Post »
Oh how tasty this was – in search of a light afternoon snack I came up with this as I had strawberries to use up. I think this would be real hit with my daughter so probably other children too! So fast and so yummy.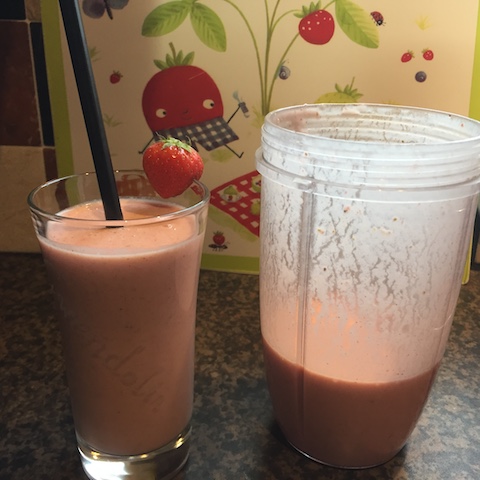 Ingredients:
- 1 large ripe banana
- 6-8 strawberries (depending on size and the flavour you'd like) ...
Read Full Post »
Chocolate Quinoa Granola  
After getting a gorgeous puffed quinoa granola (from HomeSpun Foods – I'd highly recommend it) I kept my eyes open for any puffed quinoa, and lo and behold I found some (organic to boot) in Lidl recently. So I went googling and decided to come up with my own recipe. All my ingredients are from either Aldi or Lidl (except the Vanilla essence).
Read Full Post »