As we are coming into the autumn I'm thinking more of soups for lunch than salads. My friend and colleague very kindly gave me some kale and celery from her garden and suddenly inspiration struck and I came up wiht this soup recipe. I really liked it but the celery is quite strong (it was mainly the leaves) so you may wish to adjust this.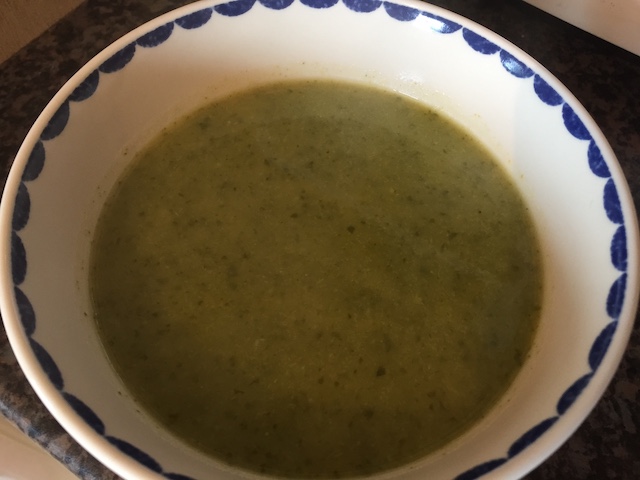 Ingredients:
- Olive oil to fry 
- 1 small onion, chopped finely
- 3 medium potatoes, chopped
- 2 packed cups chopped kale (I didn't use the stems)
- 1/2 cup loose celery leaves
- 2 cups chopped broccoli (stem and florets)
-1.5 litres stock
- Salt, pepper and fresh nutmeg to season. 
Method: 
- Soften the onion in the olive oil
- Add the stock and all the vegetables and bring to the boil. Reduce down to simmer.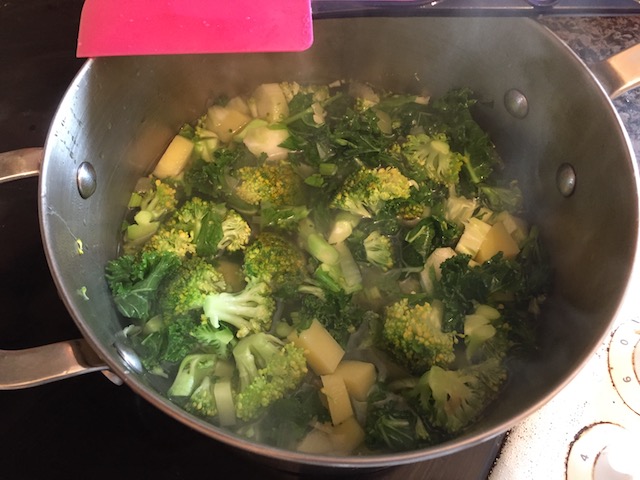 - Add salt, and pepper and grate in some fresh nutmeg
- Once vegetables are soft (approximately 30 minutes), taste and add more seasoning if necessary. I then blended the soup but you can leave as is if you prefer. I served it with some sourdough spelt bread ("Soul Bakery" available in SuperValu) and hummus (Red pepper from Lidl). Enjoy!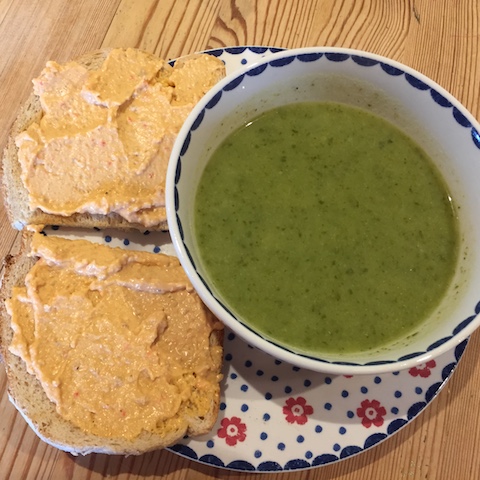 Categories: Recipes, Lunch, Top Foods