So I found myself with a little girl asleep and no idea what to make for dinner for us adults. Himself went for a run and I had an hour to come up with something… I opened my presses and found beans and tomatoes, and my fridge revealed bacon and vegetables, so I threw a few things together and actually really like it! I'd say this will serve 4 adults, or 2 people 2 meals.
Ingredients:
- Olive oil
- 1 onion (chopped)
- 5 medallions of bacon (or normal rashers) (roughly chopped)
- ½ yellow pepper (finely chopped)
- ½ courgette (chopped)
- 1 tin kidney beans
- 1 tin butter beans
- 500ml passata
- ½ tsp sweet paprika
-sprinkle chilli
- fresh parsley
- salt and pepper (though not much salt is needed due to the bacon) 
Method:
1. Fry the onion in olive oil to soften.
2. Add the bacon, pepper and courgette, and fry until bacon has browned.
3. Drain and rinse the beans very well and add to the pot and mix well.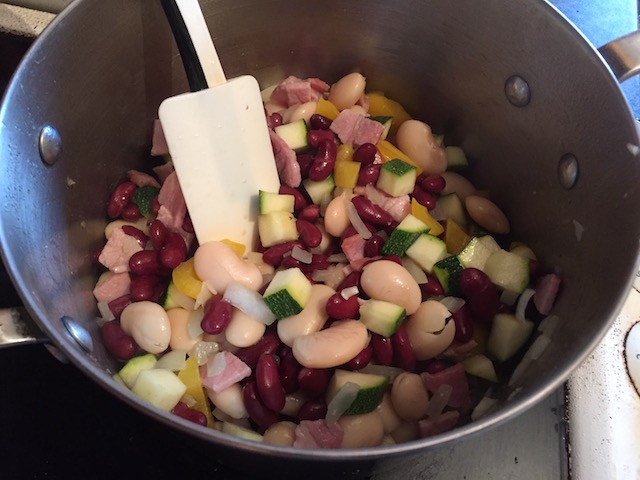 4. Add the passata and spices (see the photo for roughly how much parsley I used – I chopped it really fine before adding)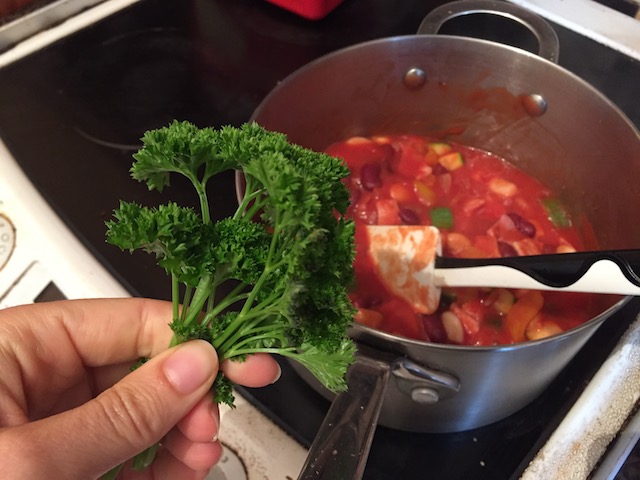 5. Simmer for about 30 minutes, so I put on wild brown rice at this stage to serve with it. I had leftovers for lunch the following day just on its own, and it was really tasty!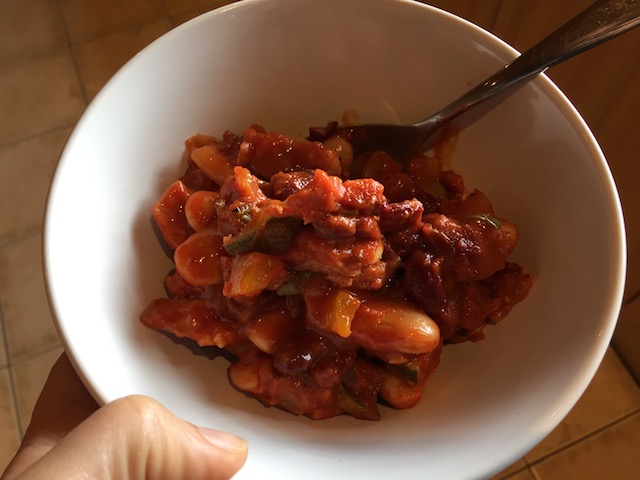 Categories: Recipes, Dinner, Lunch