Oh how tasty this was – in search of a light afternoon snack I came up with this as I had strawberries to use up. I think this would be real hit with my daughter so probably other children too! So fast and so yummy.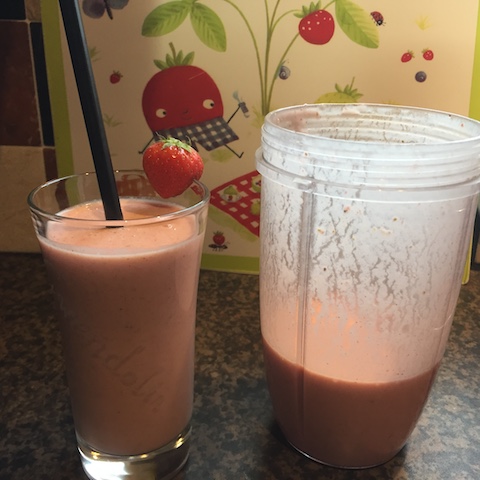 Ingredients:
- 1 large ripe banana
- 6-8 strawberries (depending on size and the flavour you'd like)
- 2 tbsp vanilla Kefi ice cream
- 1 tbsp smooth peanut butter (I used Meridian as it's pure peanut)
- 1.5 cups almond milk
Method:
- Blitz all the ingredients together!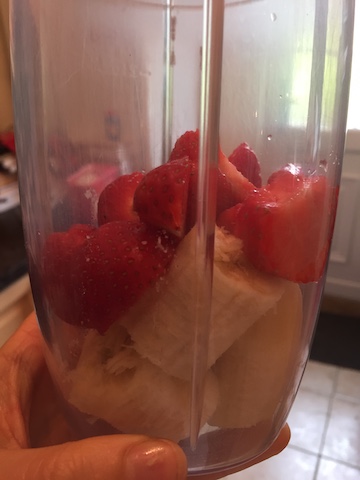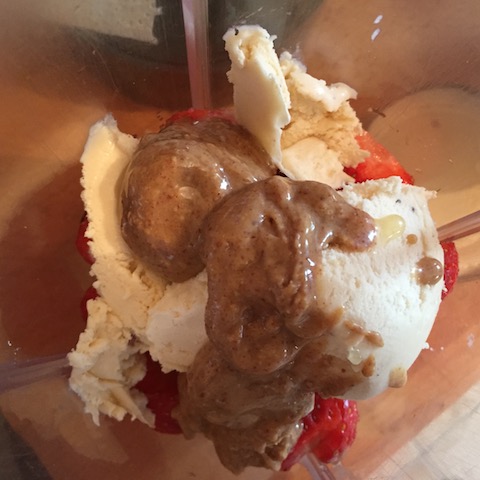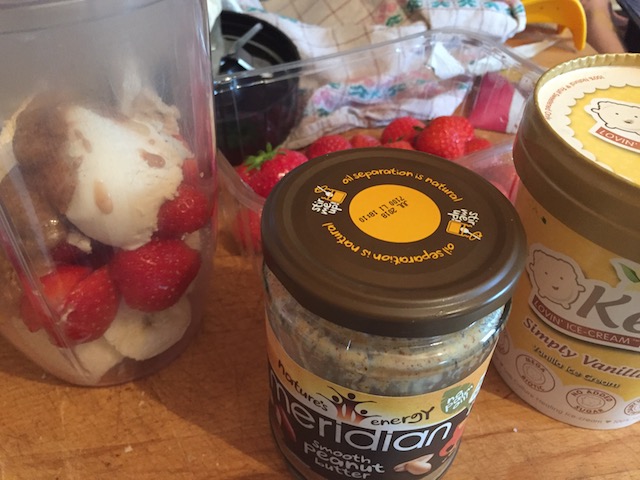 - You don't need to decorate it, just enjoy it. This made two glasses.
Categories: Recipes, Sweets and snacks