In effort to increase the amount of meat free days, I thought I'd try a chickpea burger. I enjoyed them, my husband called them 'inoffensive' and said he'd eat them again, and my daughter actually tried it – so I'm calling that a success . They are vegan and wheat free, however I did use puffed amaranth (I reckon puffed quinoa would work as well), all the other ingredients are pretty standard and available in any supermarket.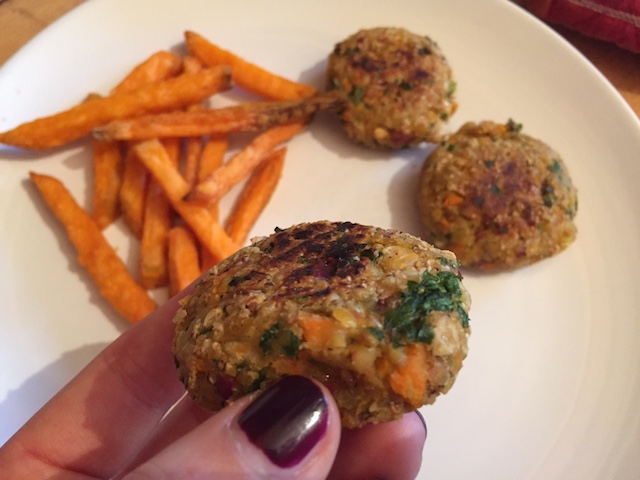 Ingredients:
- 2 cloves garlic
- ½ red onion
- large bunch fresh parsley
-1 carrot
- 1 tin chickpeas
- 3tbsp lemon juice
- salt and pepper
- ½ tsp sweet paprika
- ½ tsp cumin
- ½ cup puffed amaranth
- 1 heaped tbsp. spelt flour
- olive oil to fry
Method:
- add the garlic, onion and parsley to a blender and blitz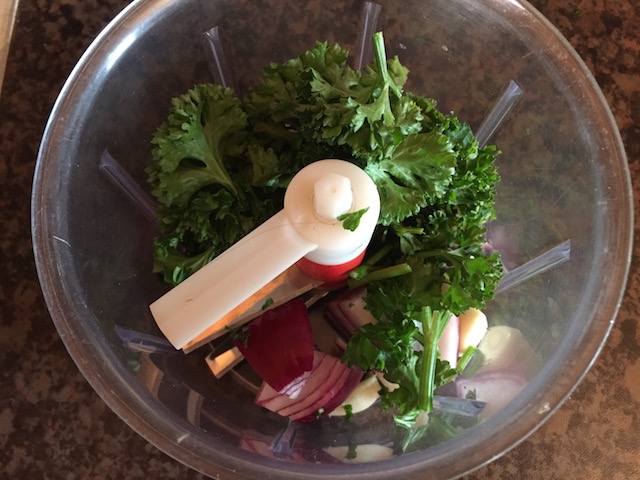 - add the carrot (though I think grated would work better!) and blitz
- remove from the blender and place in a mixing bowl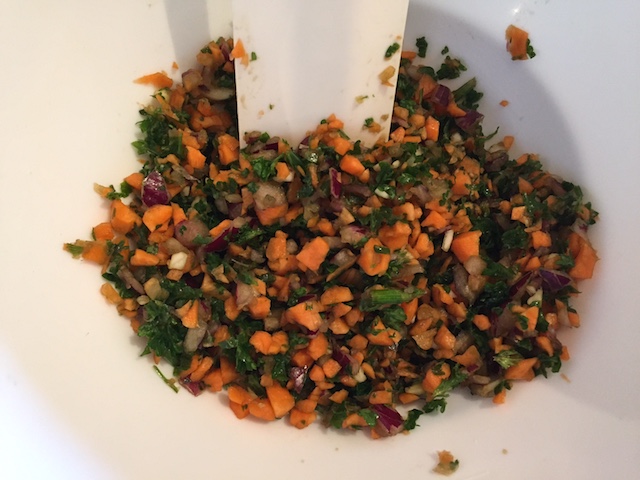 - place the chickpeas in the blender and blitz until desired consistency - I blended them very well, leaving no bits at all (hoping to please the pre-schooler!). Remove from blender and add to the mix. 
- add all the remaining ingredients and mix well, adding salt & pepper liberally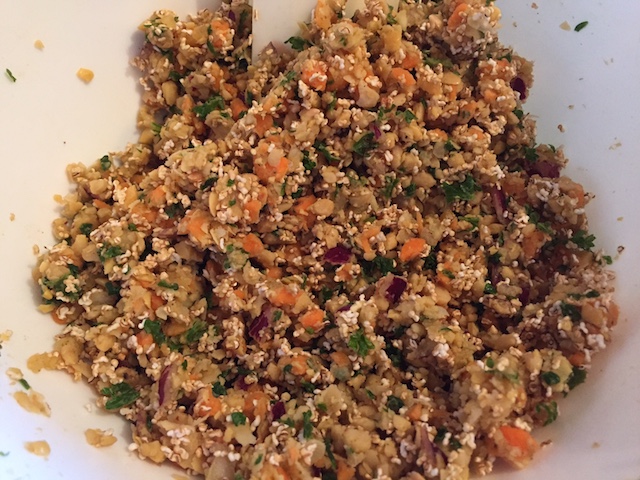 - I used my hands to make little patties and fried them in olive oil until golden on each side.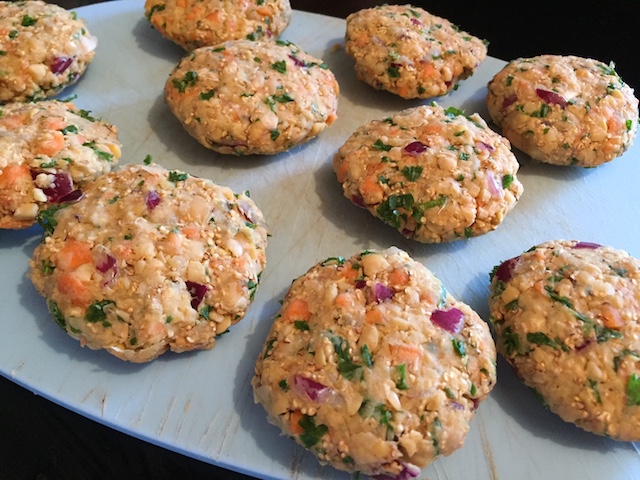 I served them with sweet potato fries (though I think a dahl or rice would work better) and cucumber and tomato salad in yoghurt. As always, let me know if you try them!