I'm sure any Italian readers are dying a little death so be sure to note this is not a traditional Carbonara, just my version! As I'm dairy free and fantastical about having some vegetables with dinner, this is adapted to include peas. However, my husband hates peas and loves cheese, so he gets a ton of parmesan instead! Her littleness gets everything, peas, cheese, you name it. The only problem with her is that she prefers her parmesan in large chunks so she tends to fill up on it . I'm a disaster for writing down quantities and I'm sure I've made this very differently in the past, so feel free to ad lib a bit and let me know what works for you! This is such a super quick dinner – it takes as long as it takes to cook the pasta, so a maximum of 15 minutes. It's always eaten here, but as I avoid super carbohydrate heavy meals it's probably on the meal plan only once a month.
Ingredients:
- 3 cloves garlic
- ½ red onion
- olive oil to fry
- 4 rashers (I trim off the fat as I don't like it, but I'd say leaving it on would be good for the flavour!)
- pepper - 4 medium eggs (though I know I've used large and that was fine too)
- pasta
- frozen peas
- parmesan to serve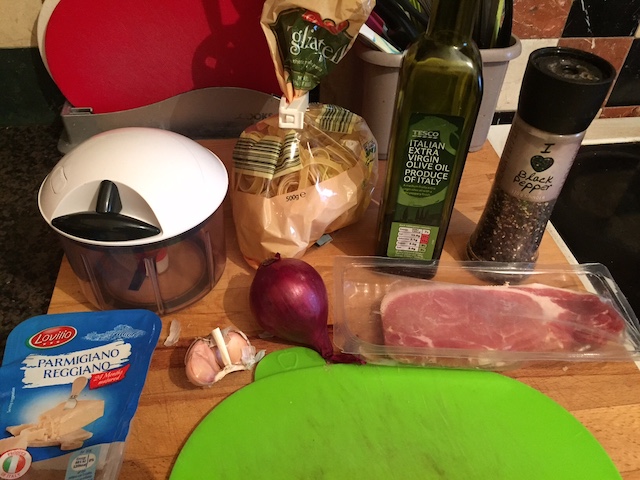 Method:
- put on a large pot of water for the pasta , and add when boiling. I personally prefer tagliatelle to spaghetti but that's just my preference
- soften the onion and garlic in olive oil (I use a little chopper to get them as fine as I can)
- chop the rashers and add to the frying pan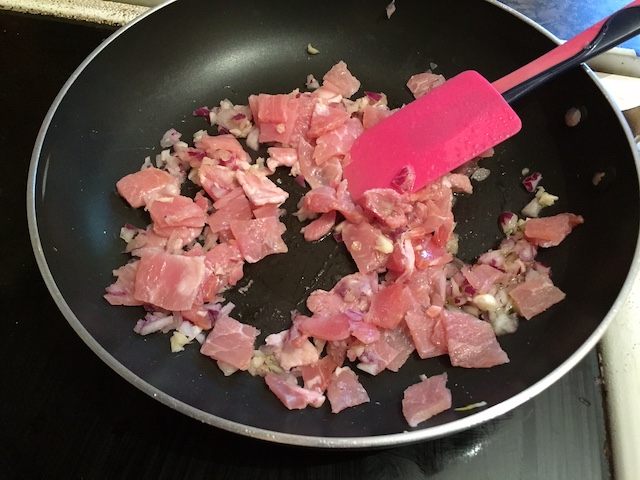 - mix the eggs well, turn off the heat in the pan and add the eggs, stirring continuously. You don't want it too hot as the eggs will scramble!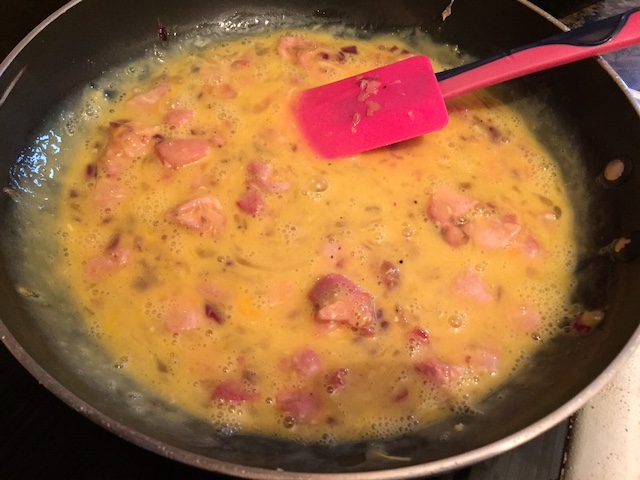 - Add the drained pasta, and add black pepper to taste – the secret is to keep stirring so the eggs cook from the heat of the pasta.
I serve mine with peas, but grate parmesan on top of the pasta for the dairy eaters